PUSLINCH – Danby's CEO isn't ruling out making Puslinch the home of its new headquarters but he is considering other options after council there declined to move forward with an expedited development of a property in the township.
Jim Estill, CEO of appliance maker Danby, pitched a new headquarters for the company shared with wood distribution company Upper Canada Forest Group on a 60-acre property in a rural part of Puslinch near the Hanlon Expressway and Concession 4 at a council meeting in December. This would consolidate nearby Guelph locations into a single hub and add more than 300 new jobs.
He asked council to consider applying for a Community Infrastructure and Housing Accelerator (CIHA) order from the province which would rezone the property from secondary agriculture much faster.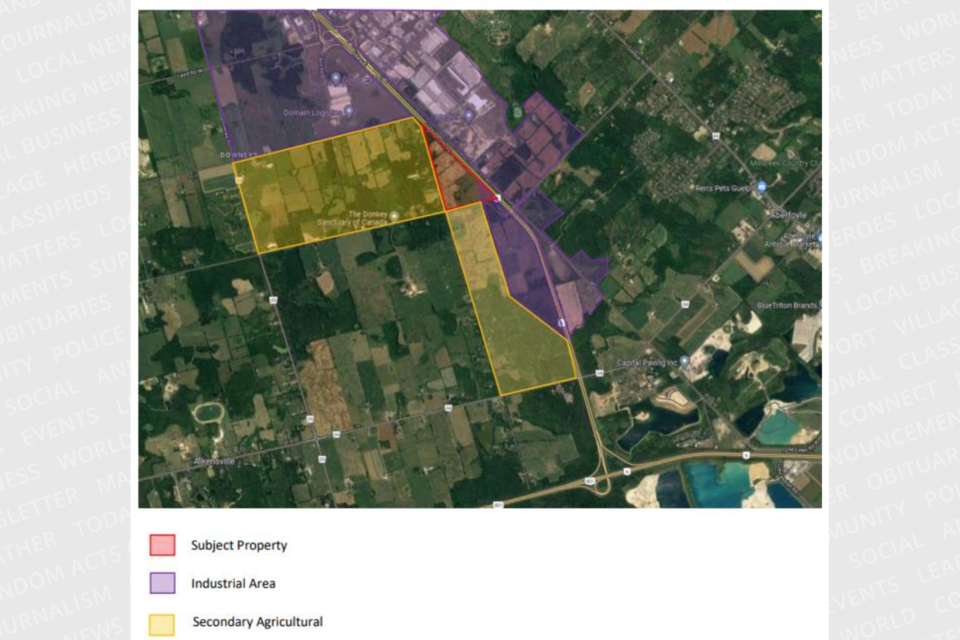 These applications have to be made by the municipality and Puslinch council decided it wasn't ready to support the expedited process at Tuesday meeting following some community concern over the proposal.
In a phone interview, Estill said this doesn't mean the development itself wasn't supported, just the CIHA order.
"I know there will be a number of residents who do and will support this because taxes went up 4.5 per cent and a project like this would pay 4.5 per cent of the taxes," Estill said.
"That property will be developed, it's just a matter of who does the development and when."
That might not be Danby as the company has not purchased the property.
Estill said the company needs to make a decision on whether or not to buy it which could mean sitting on it for many years during the usual rezoning process — where it still might not be approved.
"If we're going to buy a piece of property and sit on it for 10 years, I mean we wouldn't locate there if it takes that long," Estill said. "Then I guess we'd just be a land speculator, land developer or whatever which is not what we are."
Estill said the company is looking at alternatives including in Ontario – he declined to be more specific — and in Findlay, Ohio where there's an existing Danby location.
Moving expansion to Ohio would alter the current plan, Estill said. It wouldn't impact the Guelph locations and other planned additions to the hub such as an ag-tech or food-tech innovator centre wouldn't be included.
He said developments like Danby has proposed are approached differently in the US where local governments are courting projects like this rather than the other way around in Canada.
Estill acknowledged he'd rather do it in Canada if possible.
"But I've lived in the states before, I can live in the states again, it's just a matter of making the right business decisions," Estill said.