KitchenerToday, in partnership with the Kitchener-Waterloo Humane Society, brings you a regular feature highlighting a special pet that is in need of adoption.
*************************
Milky Way
What is a typical Friday night for you?:
Snuggling up with my favourite human enjoying the latest chic flick. A nice bottle of wine for them, and kitty treats for me
What is your favourite day of the year?: That one's easy! Valentines Day. Spent at home, serenading my special someone with some sweet purrs in their ear. And a few soft kisses on their nose
What kind of music do you like?: Ed Sheeran is one of my favourite artists. Or John Legend, he's also great
What is your favourite toy?: Anything I can chase!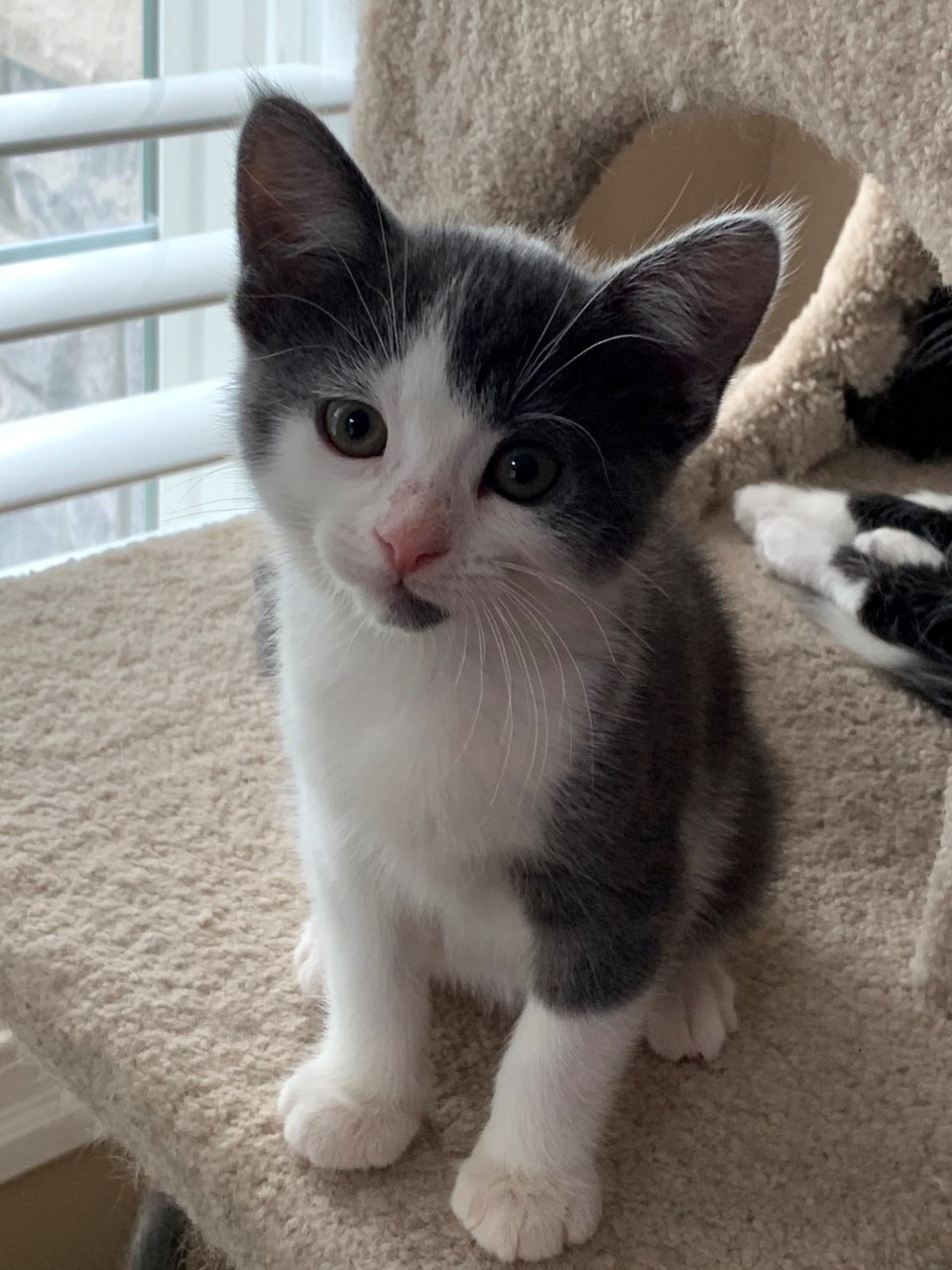 Who is your favourite celebrity?: I like to model myself after the Silver Fox himself, George Clooney. I'm hoping one day to be named People's 'Sexiest Kitty Alive'.
What's the perfect forever home for you?: Someone who has lots of time to spend cuddling with me. I love attention and will spend hours soaking it up. I also really enjoy wrestling with my siblings, so if there's another pet in the house, I look forward to getting to know and play with them!
Please visit KWHS website to learn about their new adoption process https://kwsphumane.ca/adopt/process.
*************************
Unable to adopt? Share this feature on social media so each animal can get the exposure it needs and find a loving home.

To see past featured animals who may still need adopting click here.